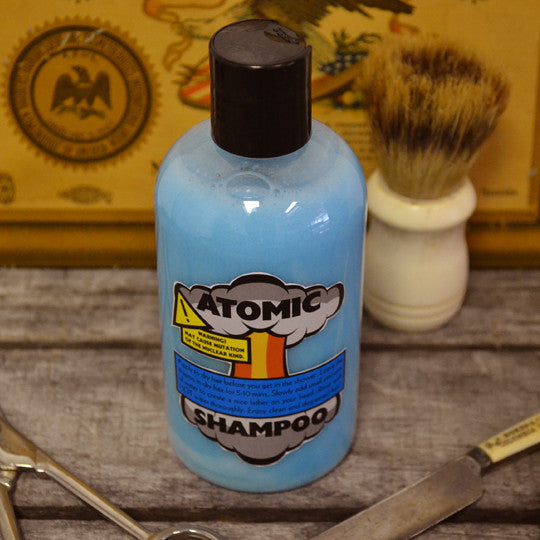 Atomic Pomade Shampoo
$ 16.00
For those who like to choose from a variety of pomade choices at their convenience. Atomic pomade shampoo allows you to do just that by washing out waxes, grease, pomade and any other hair products. A 10 oz. shampoo that is handmade in Phoenix Arizona with a clean soap scent that will get with your hair fresh and clean.   
powerful degreasing shampoo
washes out wax, grease, and pomade 
original soap scent
net wt. 10 oz.